Recommended Import & Export Companies
Heaton are a manufacturer of high quality chemical hygiene products used extensively in Animal Health, Food and Beverage production, Hospitals, Households and Industry. All products are manufactured

under strict quality control procedures using BS EN ISO 9001: 2008 and can be supplied in packages ranging from 1litre to 1000litres. Heaton (Export & Marketing) Ltd is fully committed to REACH. On a regular basis we oversee the registration activities of our principals to ensure full compliance.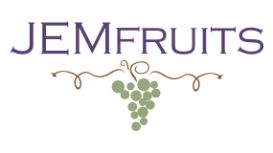 JEM Fruits is an importer and exporter of Fresh Produce, established in 2009, JEM Fruits was formed by a small experienced team with over a 100 years trading knowledge, offering something new and

unique within the fresh produce sector. Since then JEM Fruits has grown from strength to strength, and expanded its range of services providing functions such as, direct sourcing, fixed programme work, and instant trade options.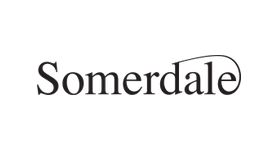 Somerdale International was founded in 1990 by business partners, Stephen Jones and Ernie Waldron. Since then the company has grown and we now export to over 50 countries around the World, supplying

over 250 cheeses. For over twenty years, both Ernie and Stephen have searched the British countryside to bring you the very best of British Cheese.
Oilfield Supplies and Export Ltd are situated in Teesside, United Kingdom and are your first choice for all your test equipment, electrical, mechancial, health and safety and janitorial supplies.

Oilfield Supplies and Export will source and export whatever you need to maintain your facilities around the world. Whatever you require, our dedicated team will find do what it takes to get the equipment / supplies that you need.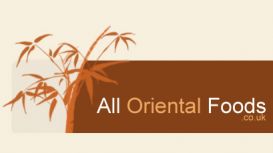 Established in 2004, T and J import delicious, tasty high quality products from Thailand and other Asian countries and distribute throughout the South East, west London and the rest of the United

Kingdom. We supply mainly to wholesale outlets but also to restaurants and retail supermarkets.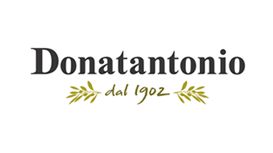 Donatantonio has been importing and we have been distributing Mediterranean products in the UK for over 100 years, contributing to consumer demand for the finest cuisine. We supply food manufacturers,

retailers, wholesalers and restaurants with the finest ingredients from around the world. Today our rapidly expanding product portfolio contains over 500 lines ranging from pasta, tomatoes and olive oil through to balsamic vinegars, rice, couscous and vegetables such as artichokes and peppers.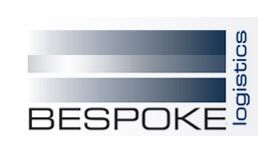 Bespoke Logistics Ltd. was established in 2001 for the very reason the name would suggest, to offer a supply chain solution tailored to meet your specific requirements. Our Client orientated

philosophy runs through every part of our organisation with our experienced and dedicated team ensuring that your goods could not be in safer hands. Bespoke is involved in every part of the supply chain but focuses particularly on those areas where it can add maximum value.
Shuimpex are footwear importers and agents, specialising in children's shoes but also dealing in canvas shoes and rain boots for men, ladies and children. We have extensive and up to the minute ranges

of children's shoes and we are continually updating the styling.
At K&L Freight, we offer reliable and cost effective sea freight solutions worldwide, handling both part and full load-containers. Due to its flexibility and affordability, sea freight is by far the

most popular form of cargo handling. As one of the UK's most experienced shipping and logistics companies, our team can help you identify the most cost-effective sea freight options and develop a bespoke solution to meet your transportation needs.
Now, over 30 years later, he and his son Ricky run one of the most successful Home Furnishing and Accessory Import Companies in the U.K and Ireland. Brassware has been replaced by an amazing

collection of beautiful wooden furniture, lighting and elegant accessories, together with the largest selection of quality fireside items in Ireland. Put all this beside the fabulous array of giftware and you will see why W.J Sampson & Co. are the market leaders in their field.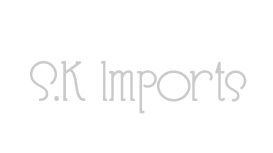 S.K Imports is a well established Household Textile Import and Export Company, supplying Wholesale and major Retail in the domestic and overseas market. We pride themselves in producing highly

innovative, up to the minute colours, designs and retail packaging thus providing the customer with a means to excel in today's ever-changing competitive market place.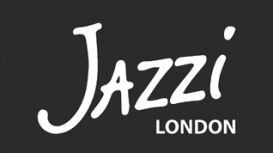 We would like to welcome you to our web site, the home of Dils Supply Importers & Wholesalers of Handbags, Purses & Travel Goods. This site is designed to show our products to wholesale and retail

traders. To view our full on-line catalogue you will need to register for an account which will be confirmed and activated by Dils Supply. Once registered you will soon have access to all of the website allowing you to view the full range and place orders online.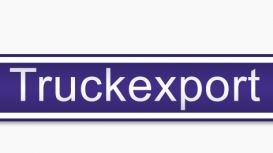 Our team of experienced sales and workshop staff have been shipping used trucks since the early 1980s. We are near HULL in The East Ridings of Yorskhire, that's middle England. Truckexport have vast

knowledge to support your every need, guiding you through every aspect of exporting your purchased used truck to its final destination.
Delta Foods Ltd specialise in importing value-added chicken and processed whole-muscle products for the foodservice industry. Also an increasing demand has been noticed for southern fried chicken and

hot and spicy fillet burgers. Delta Foods Ltd was established in 1986 by John Kengan, a Dutchman living in Oban. In the early days Dutch apple flans, Spring Rolls and a selection of Fast Food Products were imported from Holland. Chicken Nuggets and Steaks from the UK were added to complete the range.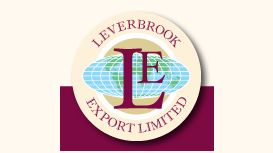 Leverbrook Export Limited - suppliers of quality food products to hotels, importers/traders, bakeries, supermarkets, in-flight airline catering units, armed forces, government departments,

restaurants, food manufacturers, shipping and transport. Based in the North West of England, Leverbrook Export have almost 40 years experience in international trade. We work hard to ensure we understand your business needs and local market requirements.