Recommended Import & Export Companies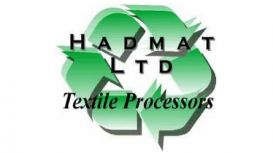 Hadmat Ltd are graders of the finest quality used clothing with over ten years of working with customers and community. Based in the east end of Glasgow the company has an international reputation for

quality graded clothing. The Company's reputation has been built over the years by providing the highest standards of grading and the flexibility to meet our customers exacting requirements and specifications.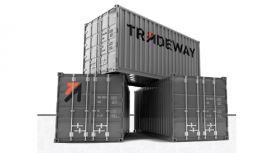 Formed in 1994 to serve the growing recycled materials export market, Tradeway Shipping has become the UK's leading freight forwarder of used products to Africa, Asia and beyond. The addition of our

Manchester office in 2003 has enabled us to expand our services to include the import and export of general freight to and from virtually anywhere in the trading world.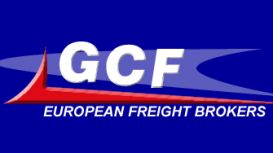 River House, Nelson Road, Sandy Lane Industrial Estate, Stourport on Severn, Worcestershire. GCF are European Freight Brokers, based at the heart of the motorway network in the Midlands, we are primed

to collect and deliver right across Eurpoe with a speedy and decisive response to meet your requirements. We have a small and professional team who can quote you right now on any delivery or collection operations you may have to contract out.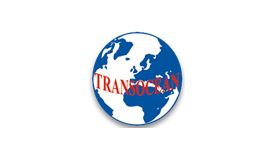 Transocean NI Ltd was established in 1990 and its a market leading privately owned Northern Ireland based Freight Forwarding and Logistics Solution Company with extensive coverage throughout the

island of Ireland & UK. Transocean's aim is to fully understand all customers both importers & exporters requirements, then offer tailored solutions with added value ensuring long-term commercial relationships.
Our foliages are sourced from right across the globe - and from sustainable sources and using methods sympathetic to both the local communities and their surroundings. If you would like further

information about our foliages please don't hesitate to contact us.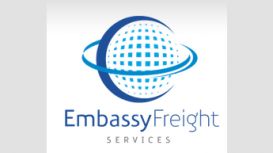 The fundamental objective is to equip ourselves with an infrastructure and technology that will maintain the Embassy group as market leaders in the field of transport. Embassy Freight Services

(Midlands) Ltd are the main cog in the UK providing our clients with solutions for all their Import and Export requirements. Our aim is meet the demands of our clients with an open approach to their needs today and for the future.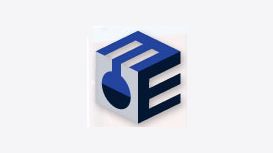 Middle East Chemicals has been trading for over 25 years. We have built a reputation for hassle-free export solutions. We specialise in exporting chemicals from Europe to the Middle East. We have

previously exported to or from locations as diverse as India, Africa, Eastern Europe and the Caribbean. Based in our office in Bedford, we ship goods from various depots across the UK and Europe and are a well established and respected British export company.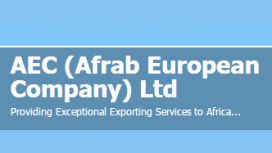 AEC has over 25 years trading experience exporting into Africa. We are therefore conversant with the climatic conditions, operational/maintenance and commercial environment. Due to our world wide

connections with first class manufacturers we are able to provide a comprehensive C&F package plus commissioning, training, spares and warranty support - after sales care. We look after your investment - unlike some competitors who deliver and walk away, we take the long term view.
Eurospecial Dedicated Transport offers Export and Import dedicated transport throughout Europe, our services are available 24 hours per day, 7 days per week. Our vehicles range from small vans to 13.6

mega trailers, our abnormal load service offers various low loaders and extendable trailers. Our unique Vehicle Availability page will tell you where our vehicles are in the UK and across Europe.
Formed in 1983, D & J Exports Limited bought together into one Company the activities of a number of long-established businesses. D & J's principle activity is Sourcing, Procurement and Export of

manufactured goods, acting either as Principle agent or Manager. Controlled by Mr. Donald Passley (Chairman) D & J Exports objective is to provide its clients with all the export services they require from one source.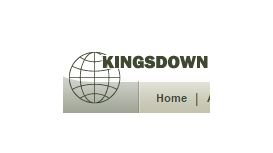 KINGSDOWN have been established since 1976 as stockists and worldwide exporters of truck, agricultural tractor and construction vehicle spare parts. As the UK's leading exporter of spare parts for

trucks and agricultural farm tractors we also export a wide and diverse range for vehicle applications from heavy construction and all terrain vehicles, to lorry fleets.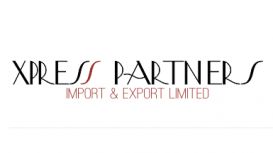 Set up, manage and print with ease Your busy office or graphics department needs a reliable printer that's easy to operate, requires minimal maintenance and won't slow you down. Simple setup and

easy-to-use features of the Phaser 7760 save valuable time and free you up to focus on your work, not.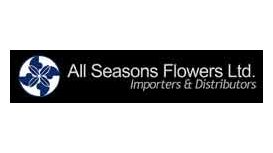 All Seasons Flowers based in the UK was established in 1997 as a fresh cut flower import and distribution business. Our offices are located close by to London's busy Heathrow Airport. We stock a very

large range of fresh cut flowers, foliage and tropical's. Our products are sourced directly from farms and producers in Colombia, Israel, Thailand, Kenya, Ecuador, Italy and Spain.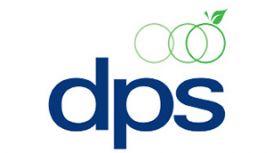 Our considerable experience and expertise has earned us an enviable reputation for the year-round sourcing and marketing of organic and conventional produce to retailers, food processors and

distributors. To provide the highest quality produce, dps manages all aspects of the global supply chain, employing significant technical, product and logistical expertise at source. Our rigorous due diligence ensures the delivery of fully traceable product to our customers.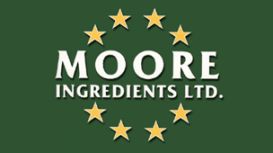 Moore Ingredients Ltd specialise in imported foods. These imported foods are pasta, noodles, rice, Gnocchi and a new range we are introducing to the UK of carb free products which includes: carb free

pasta, carb free bread sticks/Grissini, carb free croissants, carb free plum cakes, carb free hazelnut biscuits and carb free lemon sponge snacks. Our imported foods are mostly sold to manufactures who put Gnocchi, carb free pasta's, filled pasta's and IQF pastas into ready meals and cans.