Recommended Import & Export Companies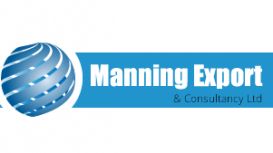 We are a long established independent exporter of quality assured products to the electricity, telecommunications and chemical markets in Africa and other parts of the globe. For over 30 years we have

been building strong and lasting relationships with key individuals, in East, West, Central and South Arica and the UK, and we continue to build new customer and agent relationships in Europe, The Middle East, Malaysia and South America.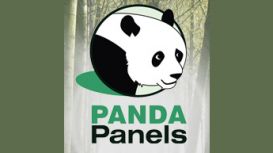 Panda Panel Agencies Limited is one of the UK's leading independent import / export agency companies specialising in a comprehensive range of both 'Commercial' and 'Speciality' wood based panel

products originating primarily from China and Malaysia. Whilst being a UK based company we also have an office in China from where we export to a number of world markets including the United Kingdom, Continental Europe, Scandinavia, Middle East, South East Asia, Australia, South Africa and Trinidad.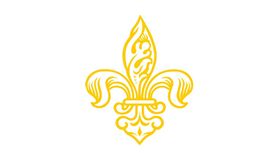 French Trading Reproduction Limited is an importer and exporter of reproduction decorative antiques for the home and interiors. We have experience in this industry of over 25 years. We are wholesale

and sell solely to the trade and you are welcome to visit our warehouse, Monday to Friday. Appointments must be made to visit the warehouse.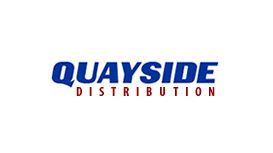 We're delighted with the facilities at Quayside Distribution and Grimsby has now become the main hub of our distribution, with more than 50,000 tonnes of salmon going through it per year. Four years

ago we searched to find a company that could offer us fully integrated storage and distribution at the standards that we demand. The partner chosen then and remains today is Quayside. The Quayside team are responsive, dependable, accurate and overall professional to us and our customers.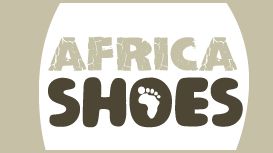 Africashoes is a family business with over 15 years experience exporting products to Africa, working directly with importers, retailers and manufacturers of branded goods from all over the world. We

buy any good quality, second-hand or damaged footwear and apparel for export to Africa and other third world countries.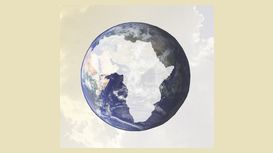 With our competitive rates and ease of use, you can now arrange to have your goods collected from any address you choose, and arrange for it to be delivered to almost any destination in the World. For

your peace of mind, we offer a 24 hour tracking facility via our website and regular update emails to enable you to know exactly where your goods are, from the time we collect them, to when it has reached your destination.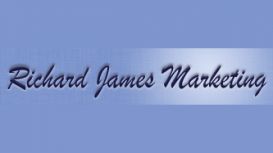 richardjamesmarketing.com
Richard James Marketing are established import and export agents with some 35 years of success and experience between the UK, European, Middle Eastern and American Markets. Through our sourcing

network we regularly obtain special offers for the import and export of wholesale quantities.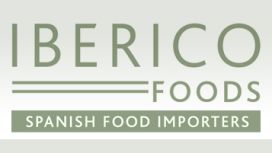 Iberico Foods are independent specialist importers, exporters and distributors of a wide range of Spanish foods and ingredients, with particular emphasis on meats. We buy from a number of selected

producers, ranging from large-volume manufacturers, many of whom hold BRC and other accreditations, to medium and small artisan producers.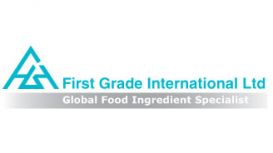 First Grade International Limited are a leading supplier of high quality food ingredients for UK based and International food manufacturers. Through our global alliances we specialise in supplying

coconut, pineapple, cocoa, dried fruits and vegetables. Our logistics, freight and warehousing systems are geared to complete customer service satisfaction.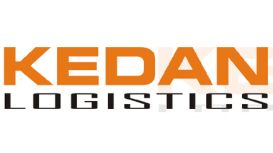 Kedan Logistics Ltd. is a UK based Freight Forwarding and Logistics Company situated at the Port of Felixstowe. We specialise in worldwide import, export and cross trade shipments and offer a full

cost effective logistics package for UK and worldwide freight shipments. We have the full logistics package for both UK and worldwide shipping and distribution, delivered by knowledgeable staff with a proactive approach and offering cost efficient solutions.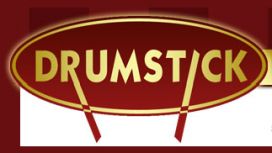 Initially it started in a small basement as manufacturers of pretzel sticks which were produced with an automatic machine purchased in Europe for manufacturing & packing these ''Drumsticks''. At the

same time we slowly started importing other products e.g.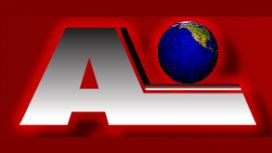 We provide a full logistics service: import or export, storage, distribution, customs clearance, sea or air freight. Whatever your requirement we can take care of it by offering a personalised

logistical solution that meets your company's needs. We have the very latest in on-line tracking systems allowing you to see instantly where your freight is, where it has come from and even allowing you to arrange forwarding.
HGC Manchester are one of the UK's leading exporters of Welding consumables. With an extensive experience of over 20 years in the industry, we pride in sourcing our products globally to our clients.

Due to the relationships that we have established over the years with several product suppliers, our customers benefit in many ways. We maintain surplus inventory in order to maintain a consistent flow of products, in a variety of sizes.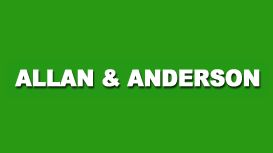 Allan & Anderson (Importers) Ltd is a family owned and run Fruit and Vegetable Importers based in the heart of Liverpool's business sector. Fruit and vegetable produce is stored in modern refrigerated

premises in the Boston area of Lincolnshire. Allan & Anderson ensure overnight delivery of fruit and vegetable produce to all areas of the United Kingdom with care and efficiency.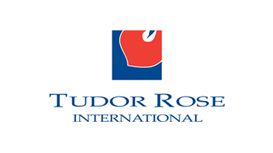 Our customers can be assured of a range of top quality brands backed by a professional and specialist export team, dedicated to servicing the needs of local markets. In our first year of trading, we

were asked to launch Cadbury Biscuits into the Middle East. This established our strategic direction to become an Export Market Management organisation; this is the foundation of our current business model.